Zogo
A fun financial literacy app that pays you to learn.
USU Credit Union has partnered with Zogo Finance to provide a new digital way of learning financial literacy. Zogo is a mobile app that simplifies learning financial literacy through educational modules. By using gamification and incentive-driven design, the app makes financial education engaging and entertaining for individuals of all ages. Zogo is an enhanced resource which guides you through the curriculum with educational content enabling you to learn at your own pace. Upon completing modules on a variety of topics such as budgeting, investing, and spending, you'll earn points to redeem for merchant gift cards from a variety of widely-known brands such as Amazon, Nike, Apple, and more. Best of all, this new app is free and available to all of our members as well as your friends and family.
How to get started with Zogo:
Download the "Zogo: Finance Simplified" app
Select "Get Started"
Use the USUCU access code: USU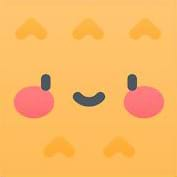 Learn
300+ bite-sized, action based modules tackling topics like saving for retirement, buying a car or opening a checking account.
Play
Complete daily trivia, work through the modules and level up as you go, going from student of small change to currency conqueror!
Earn
Answering questions, completing modules, and referring friends earn you points that lead to real rewards. Finally, it pays to learn about finance.