Once an Aggie, Always an Aggie
You knew lessons learned and connections built would benefit you long past your campus days, but did you know that being an Aggie also means exclusive benefits for life? The Utah State University Alumni Association has partnered with Goldenwest Insurance Services and USU Credit Union to bring unheard of discounts to the Aggie family. Utah State alumni can save up to 35% on their insurance!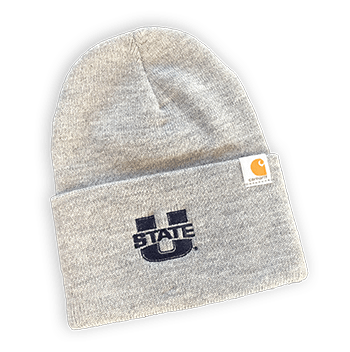 Receive a Utah State University beanie with a FREE insurance quote.
Quick Quotes
We are here to take care of you. One of the numerous ways we strive to do that is by offering insurance at credit union rates. Take advantage of our free Quick Quote and see how much we can help you save in minutes.
Goldenwest Insurance Services
Goldenwest Insurance Services is an independent insurance agency. That means our agents work for you, not for the insurance provider. This allows us to compare policies from multiple providers in order to find the best policy that matches your personal needs. We also offer the ability to fully customize your coverage so you're not paying for anything you don't need.
Our Carriers
We work with some of the best insurance providers in the nation. We will only compare policies from insurance companies rated A- or higher so you know your insurance will do what it is supposed to do, which is protect you.
Speak with a Goldenwest Insurance Agent
Have a local Goldenwest Insurance Agent contact you:
Thank you! We have received your information. Someone will contact you soon.
Call us to speak with a local agent at:
Visit with us in person:
*Insurance products offered by Goldenwest Insurance Services, in partnership with USU Credit Union and the USU Alumni Association. Insurance products not insured by the NCUA. Purchasing insurance products will not impact the extension of credit. Limit one beanie per household. The USU Alumni beanie will be mailed out within 60 days from the receipt of the insurance quote. No purchase necessary.