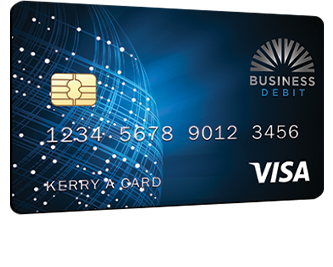 Access your business checking account with a USU Credit Union Business Debit Visa Card.
The USU Credit Union Business VISA Debit Card gives you the convenience and security of making purchases at millions of merchants worldwide. Funds used in transactions are directly deducted from your business checking account. With your Business VISA Debit Card, you have the option of choosing overdraft protection on your account.
You'll save money and time with no annual fee, no transaction fees, high daily limits and extended overdraft protection credit lines.
No annual fee
No transaction fees
Increased daily limits
Available with Apple Pay
Overdraft protection available
Worldwide Acceptance at Retailers and ATMs
VISA protection
Instant issue available at all branches
Features available with this card: