Send Your Application to Dustin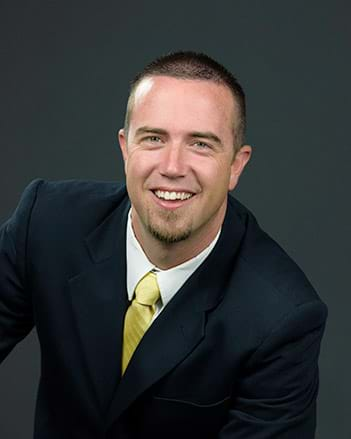 My name is Dustin Hodges
I have worked for Goldenwest Credit Union for 12 years, during the course of which I have held many different positions. I currently serve as the Senior Business Development Manager where I oversee operations at several offices. I have more than 10 years of experience doing mortgage loans and am an insurance agent as well. I work out of our Farr West office. My favorite part about going to work is getting to know our members and helping them fulfill their goal of owning a home. The fact that I truly believe in our products and services is icing on the cake. My experience gives me a thorough knowledge of products, procedures, and more, which makes me an ideal candidate for originating your home loan. I have lived in Weber County my entire life and currently reside in North Ogden with my beautiful wife and three rambunctious boys. I enjoy the outdoors, hunting, fishing, and all sports. If it's time for you to buy a home, I'm your guy! I promise thorough, effective, and enjoyable service and look forward to helping you get into the home of your dreams.
Contact Dustin by entering your information here:
Please note the information you provide will only be used to contact you. It will not be shared with any third parties or used for any other purpose.
Thank you! We have received your information. Dustin will contact you soon.