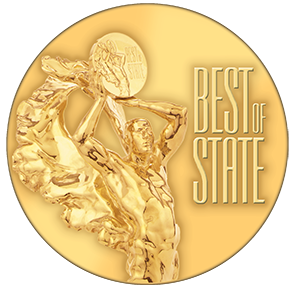 Goldenwest Credit Union Named Best of State
SALT LAKE CITY: June 28, 2019 - For the tenth time in 12 years, Goldenwest Credit Union was honored as the 2019 Utah "Best of State" winner in the credit union category.
"Being named the credit union 'Best of State' winner for ten years demonstrates our commitment to excellence as an organization," remarked Kerry H. Wahlen, President/CEO. "This award is appropriately deserved by our loyal membership, dedicated Board of Directors, and hard-working staff."
Winners of the Best of State Awards were rated and judged on their impact on the community; excellence and achievement within their industry; and, innovation and originality. Winners were recognized during the awards gala presentation in Salt Lake City on June 12, 2019.
Published June 28, 2019