Goldenwest Opens 3rd Branch in St George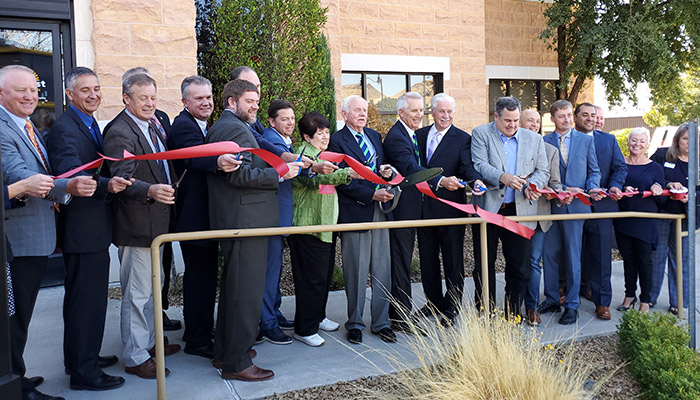 ST GEORGE, UT: October 21, 2019 – In celebration of the opening of their third branch in St George, Goldenwest Credit Union held a ribbon cutting ceremony on October 18, 2019. Located in the heart of the Washington County financial district at 120 East St George Boulevard, the new office is the Credit Union's 41st branch office in the state of Utah.
"The support and enthusiasm we have received from our members for this new office has been incredible," said Kerry Wahlen, Goldenwest President/CEO. "This branch location was strategically selected to better serve the business community of Washington County, as well as our 6500 members living in Southern Utah."
Wahlen noted that Goldenwest first opened in St George in 2008 with a branch office on Sunset Boulevard, and followed with a second location in 2015 with a branch office on Riverside Drive. Currently, Goldenwest holds more than $71 million in deposits and $59 million in loans for members living in Washington County.
Board Chair Bill Hart, Vice Chair Brandon Hendrickson, Secretary Jeanette Smyth, and Directors Tad Neuenswander, Stoney Wayment, Dan Musgrave, Steve Carroll, Dave Adams, and Noé Vázquez joined Wahlen to officially open the branch. Mayor Jon Pike, Utah State Senator Don Ipson, local business leader Stephen Wade, St George Chamber of Commerce President Pam Palermos, and several members of the Chamber's "Sunshiners" enthusiastically welcomed Goldenwest to the business community as part of the ribbon cutting ceremony.
Regional Vice President Kelly Blake will oversee all branch operations and originate mortgages from the new office. Blake, who joined the Goldenwest management team in 2011, has more than 30 years of experience in consumer and commercial lending in Southern Utah. He is also a long-serving member of the Washington County School District Board of Education.
The new Goldenwest branch occupies the first floor of a three-story building that was constructed on St George Boulevard more than a decade ago. Zwick Construction was the contractor hired to update the interior of the building to meet the needs of the Credit Union, and also prepare space for tenants on the second and third floors. Mountain View Title recently moved their St George offices to the third floor of the building.
The Credit Union branch on St George Boulevard offers a hybrid service model where members can receive personal one-on-one attention as well as experience new banking technology with a self-service Personal Teller Machine. The Credit Union's staff is on-site to greet everyone who enters the branch and assist them with their transactions on the Personal Teller machine, or at traditional teller stations.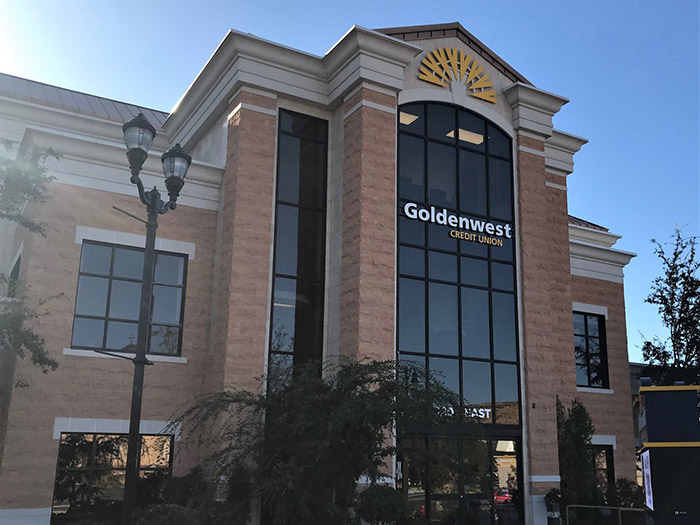 The office also features drive-thru teller lanes, a drive-thru Co-op Network ATM, and offers a full range of services including vehicle loans, mortgages, lines of credit, insurance, free checking, and instant-issue Visa cards.
Published October 21, 2019