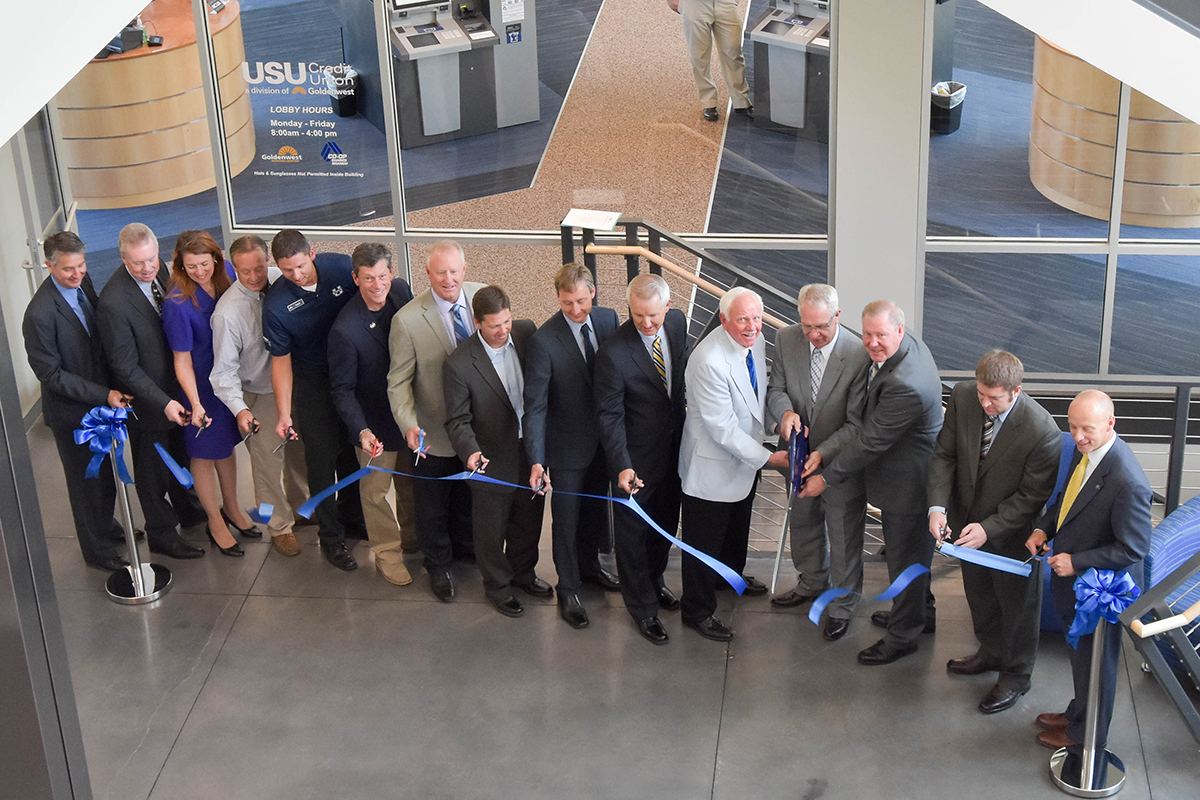 USU Credit Union Celebrates Return to Campus with Ribbon Cutting
Logan, UT: August 16, 2016 – USU Credit Union celebrated its return to campus today with a ribbon cutting ceremony at the Welcome Center Branch. The USU Credit Union branch is conveniently located on the first floor of Utah State University's new 14,000-square foot Welcome Center on campus at 700 North 900 East.
More than 100 people attended the celebratory event including Utah State University President Stan Albrecht, Executive Vice President and Provost Noelle Cockett, Vice President of Business and Finance, Dave Cowley, Director of Government Relations, Neil Abercrombie and several other Vice Presidents and College Deans from the University. State Senator Lyle Hillyard was also among the distinguished guests at the event. Representatives from Goldenwest and USU Credit Unions included Chairman Bill Hart, President/CEO Kerry Wahlen, and USU Credit Union Division President David Butterfield, along with several other Credit Union current and former Board members, officers, vice presidents, and managers. Since a merger in 2013, USU Credit Union has operated as a division of Goldenwest.
"We are home," stated David Butterfield in his remarks during the event. "This new branch is a high-tech, high-touch approach where members will receive both personal one-on-one attention, as well as experience the latest technology in banking. The end result, of course, is to make life better and easier for students, faculty and staff on campus."
The new branch offers a full-range of services such consumers loans, home loans, insurance, investments, free checking and Visa cards – including The Aggie Card Visa Credit Card and The Aggie Debit Card. Branch manager Scott Grover will supervise all operations and business development at the Welcome Center branch.
The USU Credit Union Welcome Center branch is located at 890 East 700 North on the USU campus, and is open Monday through Friday from 8 a.m. until 4 p.m. All USU students, faculty, staff, and alumni are eligible to become members of USUCU. Drop by or visit usucu.org for more information on becoming a member.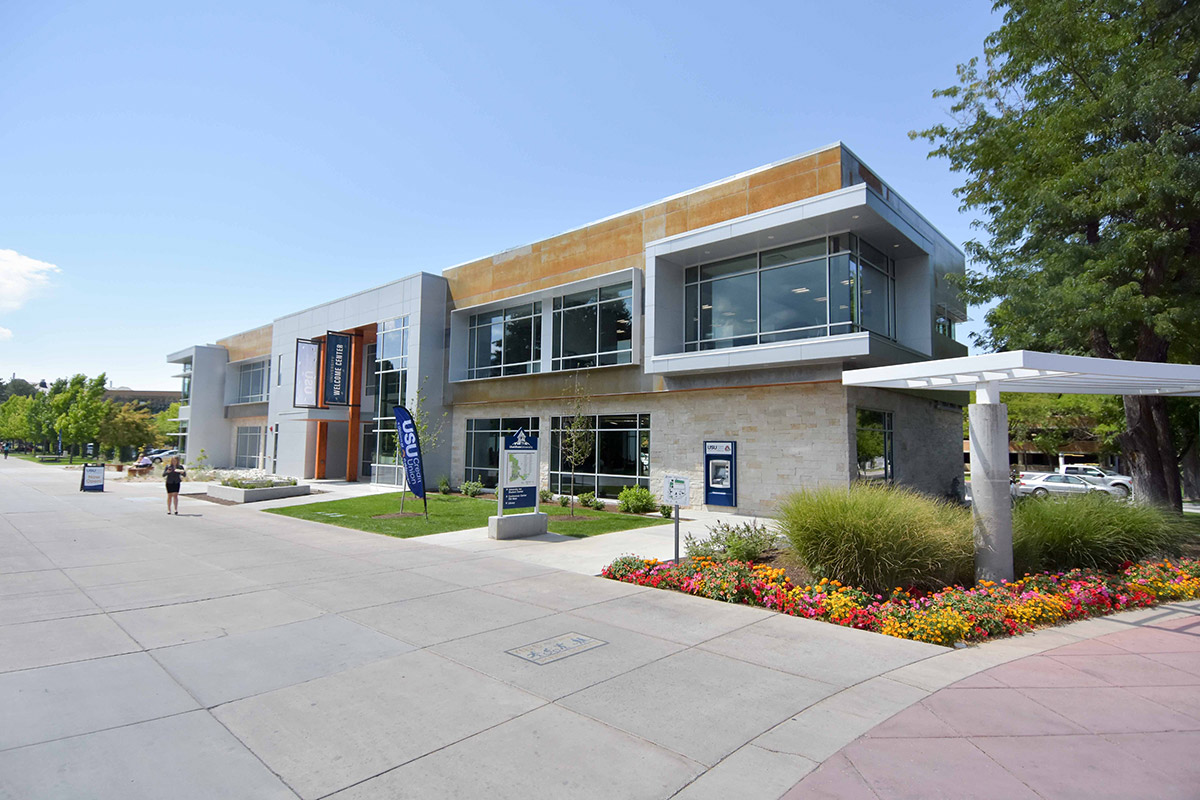 Published August 17, 2016