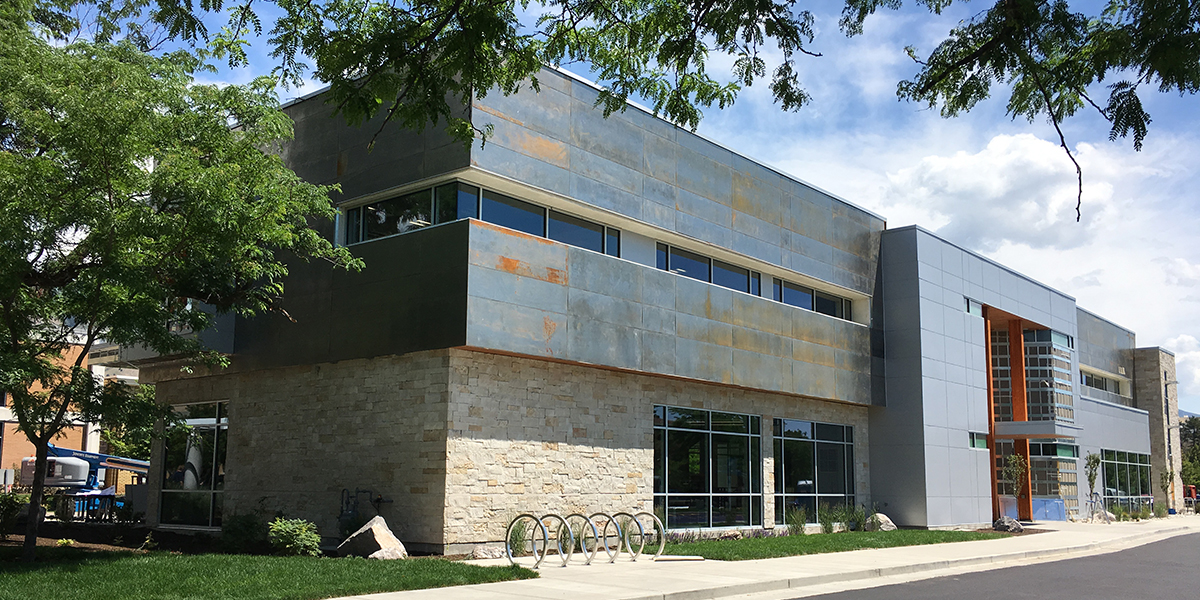 USU Credit Union Returns to Campus with the Completion of USU Welcome Center
Logan, UT: July 12, 2016 - USU Credit Union returns to its roots with an innovative new branch that reflects evolving trends in finance. This new branch is located inside the newly completed Welcome Center at the heart of Utah State University's campus.
Technology is altering consumer habits, and the Credit Union is keeping up with these trends. Designed to meet the needs of students, faculty, staff, and on-campus visitors, this new branch features advanced technology while preserving and even enhancing the personal experience.
"We are very excited to be returning to the campus of Utah State University—the place of our founding almost 60 years ago," said David Butterfield, USUCU President. "This new branch is a high-tech, high-touch approach where members will receive both personal one-on-one attention, as well as experience the latest technology in banking. The end result, of course, is to make life better and easier for our members, proving our tagline: Smart. Local. Convenient."
Three machines, the Credit Union calls Personal Tellers, have been installed on-site to offer a streamlined alternative to completing transactions within a branch. These Personal Tellers are capable of carrying out most of the transactions that were exclusive to traditional tellers in the past, while also remaining very user-friendly. It is the credit union equivalent of an "express lane" or "self-check-out." They are able to accept large amounts of bills or checks at once, and unlike a traditional ATM, the Personal Teller machines offer a variety of bill sizes. They also allow access to USU Credit Union's Shared Branching network, which is a perk offered to all members via a quick and easy one-time enrollment.
The Credit Union's friendly staff is on-site to greet members and teach them how to use the new technology available to them. This includes demonstration of online and mobile banking, as well as instructions on the Personal Teller machines. The branch also offers on-site and remote loan officers, investment officers, and insurance agents.
The USU Credit Union Welcome Center branch is located at 890 East 700 North on the USU campus, and is open Monday through Friday from 8 a.m. until 4 p.m. All USU students, faculty, staff, and alumni are eligible to become members of USUCU. Drop by or visit usucu.org for more information on becoming a member.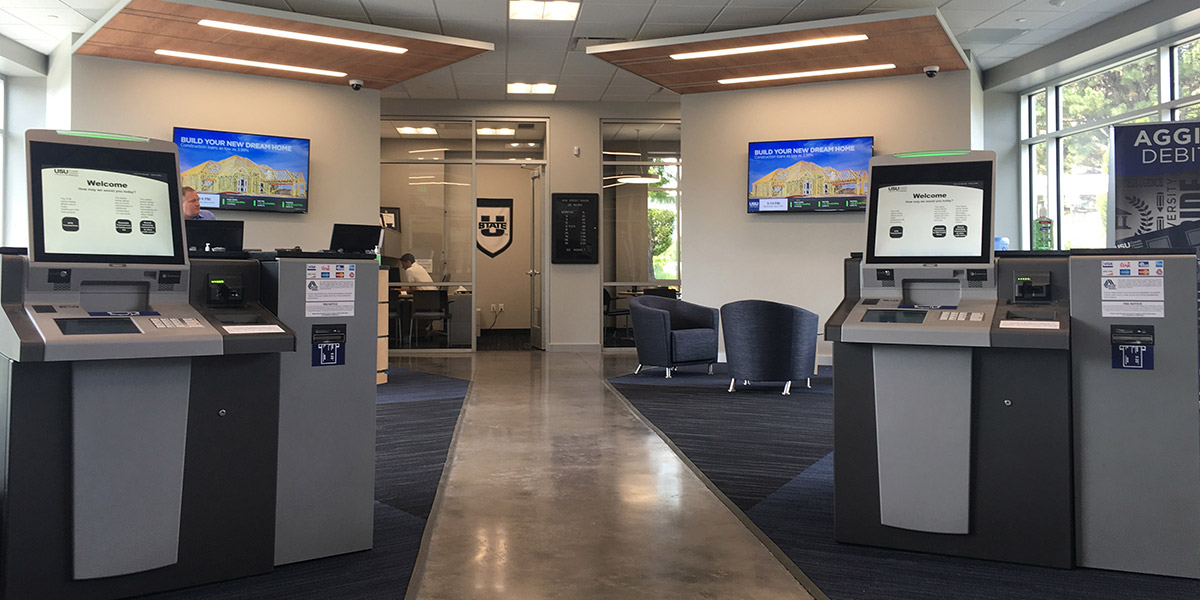 Published July 13, 2016