Contactless Cards
You can now tap to pay for fast, easy and secure checkout.
Fraud Protection
Similar to chip cards, contactless payment uses a one-time code to protect your information from potential fraud. You can complete your purchase quickly and worry free.
It's Easy
Visa Cards with Contactless Technology can be used for purchases the same way you used your old Visa cards. The only difference is that retailers will require you to hold your Visa card near the payment terminals rather than swipe it.
How It Works
Look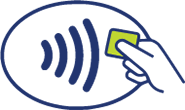 Find the Contactless symbol at checkout.
Tap

Simply tap your Contactless Visa Card on the checkout terminal.
Go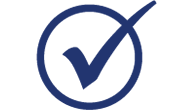 Your payment is processed in seconds!
Find more information about contactless Visa cards and how they work from Visa.