Optimum Insurance Savings
February 28, 2018
Why should you choose Goldenwest as your insurance provider? For many of the same reasons you choose Goldenwest for your auto loans, checking accounts, Visa cards, mortgages, and much more.
Credit Unions are structured as not-for-profit, member-owned financial cooperatives. Together, as member-owners of the Credit Union, we share a common goal of helping each other achieve financial success. At Goldenwest, financial success includes providing members with strong line of insurance services to protect your hard-earned assets and save you up to 35 percent on premiums.
Goldenwest Insurance Services has negotiated optimum savings from a variety of A.M. Best A-rated carriers. We have licensed agents and processors conveniently located in Credit Union branch offices from Logan to St George. You will recognize these agents as the same employees who have assisted you with your mortgages, loans and investments. Visit our website to complete a three-question form to have an agent contact you for a free, no obligation quote on auto insurance, RV insurance, homeowners insurance, or an umbrella policy.
If you're looking for a simple way to reduce your household expenses, the best tip I can give you is to request a quote from one of our insurance experts. I've heard countless stories of members receiving significant savings when they move their insurance to Goldenwest Insurance Services. If you could save $85 per month, that would be a savings of more than $1,000 each year. Over the course of 10 years, that is more than $10,000!
When reducing the dollar amount of our members' insurance premiums, we encourage you to use the savings to pay down debt or deposit into a rainy-day account. You could even open a new Certificate of Deposit to save for future expenses. Right now Goldenwest is offering special rates and terms on our Certificates.
In other Credit Union news, our branch under construction in Farmington is progressing on-schedule and should open in late spring. I'm pleased to announce the Board of Directors has approved the purchase of land for a branch in North Salt Lake, with plans to open the office before the end of the year.
Congratulations to Jana Hein, our employee of the month. Jana is located in our Commercial Lending Department and does fantastic work in her job as an analyst. We appreciate all she does at the Credit Union.
As always, I welcome your comments on my blog posts and invite you to follow me on Twitter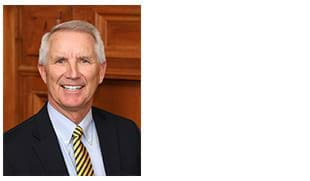 Kerry H. Wahlen
Email: president@gwcu.org
Twitter: @goldenwestcuceo