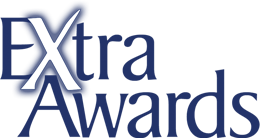 What rewards are available?
Ready to Join?
Already using Extra Awards?
Extra Awards
Special Offer
Enter to win
one of three trips to Disneyland

when you make purchases* with your USU Credit Union Visa Rewards Credit Card!

Please contact us at 1-800-248-6361 or speak with a branch representative for more details.

*Three separate contests will occur, one for each calendar month of the contest (April, May, June 2019). Earn one entry for every 20 qualifying transactions during each calendar month of the contest. Qualifying transactions require a minimum $20 purchase during the calendar month of the contest. Valid on Goldenwest or USU Credit Union Visa Rewards credit cards, including The Aggie Card. Winners will be announced on or about 10 days after the calendar month concludes. No purchase necessary. Mail-in entries will be accepted for U.S. residents ages 18 and older at Payment Services, Attn: Disneyland Trip GiveAway, PO Box 1111, Ogden, UT 84402. Include name, mailing address, email, phone number and birth date. Limit five mail-in entries per person.
Is it time to hit the beach or do some serious shopping? USU Credit Union can help with our rewards program. Purchases made with your USU Credit Union Rewards VISA credit and debit cards translate to earning points for travel, merchant gift cards or cash back.
Extra Awards gives you the freedom to choose from a large variety of travel-related services, including airlines, hotels, and car rentals. Or maybe you're looking for merchandise. You can choose from online shopping merchants or brick-and-mortar retailers. Perhaps you're just looking for a cash back option? We have that too.
There is no annual fee, no balance transfer fee, and no minimum purchase amount with the USU Credit Union Rewards Visa. You can apply online, over the phone or at a branch.
Redemption Options
Travel - access to most major airlines without restrictions.
Gift cards at a variety of popular merchants.
Cash for points.
Travel rebate – receive an account credit to use for travel.
Hotel & car rental.
Goldpass, FlexPass, All Access.
How to Redeem Your Extra Awards Points
Go to the Extra Awards site or contact the Awards Redemption Center at 877-909-1450. Your point balance will be verified, and your travel itinerary will be arranged, your gift cards will be mailed to you or your cash back reward will be deposited into your USU Credit Union account.
Earning Points
Earn one point for every dollar spent with your USU Credit Union Rewards Visa Credit Card. During certain times of the year we run special offers to earn double or triple points on purchases. Check back here often for the latest rewards promotions.
Earn one point for every four dollars spent on a signature transaction with your Goldenwest Rewards Visa Debit Card.
Program Rules