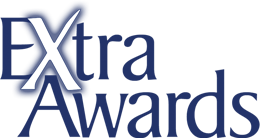 Register for Extra Awards
Already using Extra Awards?
Extra Awards
Is it time to hit the beach or do some serious shopping? USU Credit Union can help with our rewards program. Purchases made with your USU Credit Union Visa Rewards credit and debit cards translate to earning points for travel, merchant gift cards or cash back.
Extra Awards gives you the freedom to choose from a large variety of travel-related services, including airlines, hotels, and car rentals. Or maybe you're looking for merchandise. You can choose from online shopping merchants or brick-and-mortar retailers. Perhaps you're just looking for a cash back option? We have that too.
There is no annual fee, no balance transfer fee, and no minimum purchase amount with the Goldenwest Visa Rewards Credit Card. You can apply online, over the phone or at a branch.
USU Credit Union Visa credit cards feature contactless technology for a fast, easy, and secure checkout.
Redemption Options
Travel - access to most major airlines without restrictions.
Gift cards at a variety of popular merchants.
Cash for points.
Travel rebate – receive an account credit to use for travel.
Hotel & car rental.
Goldpass, FlexPass, All Access.
How to Redeem Your Extra Awards Points
Go to the Extra Awards site or contact the Awards Redemption Center at 855-854-5493. Your point balance will be verified, and your travel itinerary will be arranged, your gift cards will be mailed to you or your cash back reward will be deposited into your USU Credit Union account.
Earning Points
Earn one point for every dollar spent with your USU Credit Union Visa Rewards Credit Card. During certain times of the year we run special offers to earn double or triple points on purchases. Check back here often for the latest rewards promotions.
Earn one point for every four dollars spent on a signature transaction with your USU Credit Union Visa Rewards Debit Card.
Program Rules