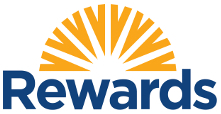 What rewards are available?
Already using Rewards?
Show Your Aggie Pride With Our Aggie Debit Card
Debit Rewards
Debit Rewards - the quickest and easiest way to earn valuable rewards just by using your USU Credit Union Debit Card. Simply use your card at the grocery store, gas station, dining out or even to pay your monthly bills. The more points you earn, the more reward choices you have!
Earn one point for every $4 spent on signature-based transactions. Signature-based transactions are generally transactions requiring your signature instead of your PIN. Cashiers often ask if you would like run your card as debit or credit. Debit is a PIN-based transaction and credit is a signature-based transaction.
Redemption Options
Travel – choose from flights, cruises, vacations and more.
Gift cards Cards at a variety of popular merchants.
Give to charity –over 100 charities to choose from.
Purchase merchandise – choose from 100's of items.
Green Products
ShopSPOT
Earn points when you shop online at your favorite merchants. With ShopSPOT you earn points faster and get rewards sooner. Earn points for dining, entertainment and more. ShopSPOT makes shopping more rewarding! Visit the Earn More page of the rewards site to learn more.
How to Redeem Your Debit Rewards Points
Go to the Rewards site and register, using your name and USU Credit Union account number and you're in! Browse the Redemption Center to view the available rewards and to make purchases.
Program Rules