Run Your Debit As A Credit For Better Protection
June 13, 2017
Did you know Visa offers better protection against identity theft when you run your debit card purchases as a credit?
Visa's Zero Liability Policy guarantees you will not be held responsible for unauthorized charges. Under this policy, you're protected if your Visa card is lost, stolen or used fraudulently for purchases. The Zero Liability Policy is valid for transactions processed by Visa, including debit and credit card purchases authorized with your signature.
To run your debit card purchases as a credit, swipe or insert your card into the payment terminal and select the "credit" option when prompted. (It may seem counterintuitive, but you can select "credit" when making a purchase with your debit card.) With a debit purchase run as a credit transaction, you will be asked to sign on the terminal screen or a paper receipt to authorize the transaction. If the payment terminal machines defaults to the debit option and requests a PIN, ask the clerk to run the transaction as a credit. Even though the transaction is logged as a credit, you are still authorizing a withdrawal from your checking account with your debit card.
Authorizing debit transactions as a credit with your signature is certainly worth a higher level of protection on your account. Plus, at Goldenwest, when you sign for your Visa debit transactions you will earn rewards. Our popular Debit Rewards program provides you opportunities to earn points redeemable for travel, gift cards, cash back, and more!
I'm excited to announce member growth in Davis County has allowed us to expand our Centerville office. We are relocating the branch from inside Dick's Fresh Market on Parrish Lane to a few blocks west on Marketplace Avenue near the Target shopping complex. We expect to operate from our new location beginning June 21st, and invite you to join us for a grand opening celebration on June 30th.
Also in Davis County, we have announced plans to build a branch in Farmington on Park Lane in the coming year. The Marriott-Slaterville branch in Weber County is currently under construction, and should open in September. We look forward to serving members in these new locations!
Congratulations to Carol Nyman, our employee of the month. Carol is our Vice President of Operations, and took the lead position on the recent operating system merger between Goldenwest and Healthcare Credit Unions. Carol joined the Goldenwest family during a previous merger as an experienced member of the USU Credit Union management team. Thanks, Carol, for a job well done!
As you're out and about this summer, please remember Goldenwest is available to serve you 24/7 with our free online banking website and mobile banking app. Plus, there are thousands of Shared Branches and ATMs across the country with fee-free access to your account. We'll take care of you!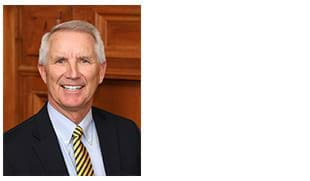 Kerry H. Wahlen
Email: president@gwcu.org
Twitter: @goldenwestcuceo