Serving Members Impacted by COVID-19
March 12, 2020
I hope you are familiar with our mission statement: Our members and employees are everything. Without them, nothing else matters.
Amid ongoing concerns with the virus COVID-19 virus, we are closely monitoring local, national, and worldwide reports from reputable health and government organizations. We are taking a number of precautionary measures for the health and safety of our members and employees.
Goldenwest has many ways to serve our members who may be confined to their homes, or choosing to limit public contact, for health reasons during this time.
As always, we encourage you to access the online banking portal and mobile banking app for 24/7 account access. These services are user-friendly and free for all of our members. If you need assistance logging-in for the first time, or can't remember your username/password, our Member Contact Center is just a phone call away at 801-621-4550. Goldenwest representatives are ready to assist you, Monday-Friday from 8 a.m. until 8 p.m., and on Saturday from 9 a.m. until 4 p.m. Text and online chat are also available with our Contact Center team.
If you want to take advantage of our incredibly low mortgage rates, we have experienced originators ready to serve you. Call 801-786-8400, text 385-206-6780, or email mortgagecc@gwcu.org to connect with a mortgage originator today.
Membership applications, deposit accounts, and new loans can also be opened online or over the phone with our member contact center representatives at 801-621-4550. Most loan documents can be finalized remotely with our electronic signature service.
As an added convenience, free insurance quotes are also available online and over the phone with our local Insurance Contact Center agents at 888-853-8992.
Our 42 branch locations from Logan to St George continue to remain open to provide personal service. Most offices include convenient drive-thru lanes, night deposit drop boxes, and ATMs for members choosing to avoid direct person-to-person contact.
Please let us know if there are additional ways that we can be of service to you during this time. We are your family's credit union, and want to do everything possible to protect your personal health and financial security. I look forward to hearing from you at president@gwcu.org.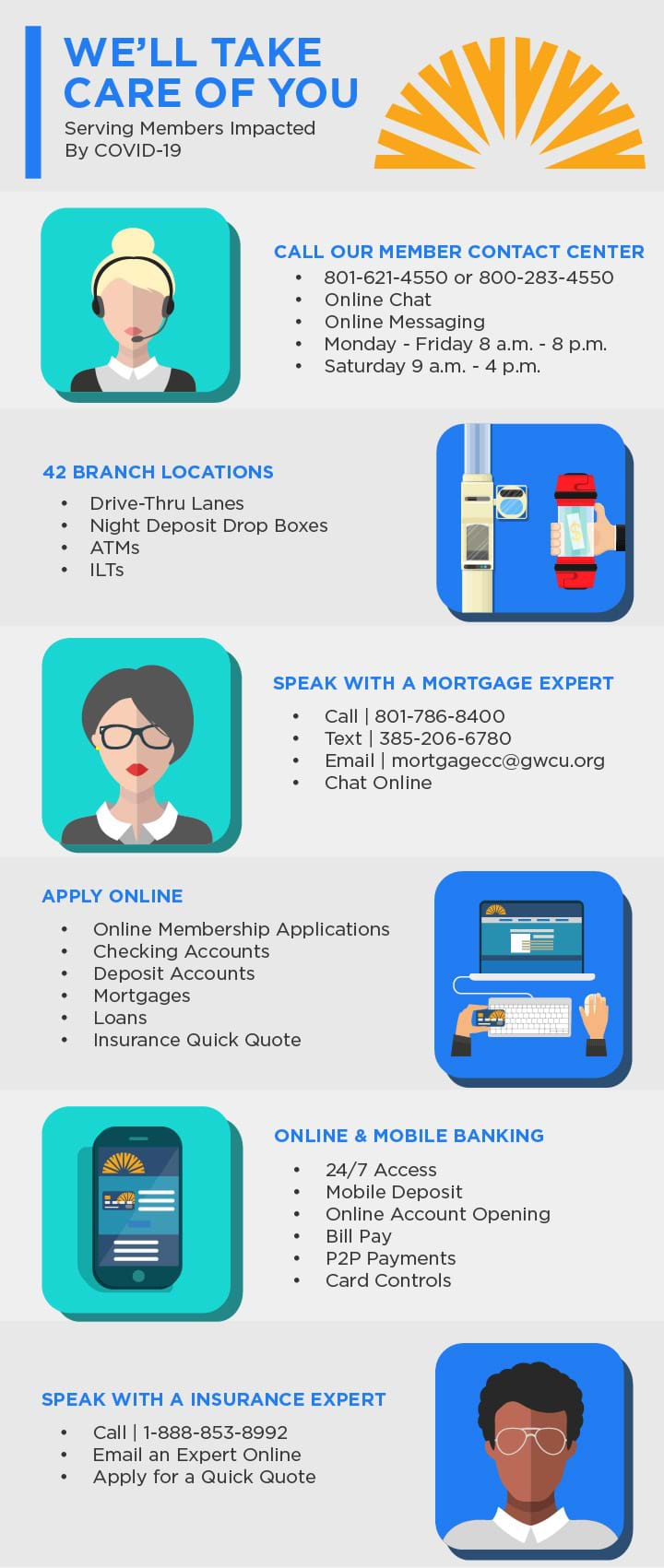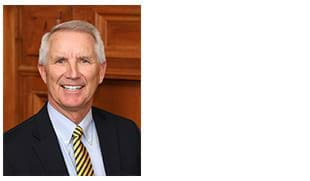 Kerry H. Wahlen
Email: president@gwcu.org
Twitter: @goldenwestcuceo